Michael O'Connor, Seventh Son Faith Healer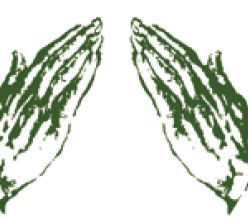 Michael has one older sister and six older brothers making him a Seventh Son. It has long been known that all Seventh Son's have had the ability to heal people through God.

Michael was never sure if he had this ability until his wife, Margaret realised that there was a "test" that could be done to see if he had any healing powers. It was said that if a Seventh Son held a worm and it died in his hands that he had the power to heal people.
So fifteen years ago, Margaret asked Michael to do the test. He did.
Within three seconds the first worm died in his hands and three minutes later so did the second one! Please bear in mind that even when a worm is dissected that it still doesn't die. He started to believe that there may be some truth to the old sayings after all.
So Michael decided to give the healing a go.
His first customer was his own wife Margaret. She had been suffering with pins and needles and shooting pains for some time but as soon as he put his hands on her the pains just disappeared! He tried his healing powers on some of his work colleagues, and low and behold, their ailments started disappearing as well! Word got around quickly and Michael was inundated by callers from all over the country. So Michael decided to set up a healing centre on Glebe Street, Ballinrobe, Co. Mayo.
Michael is well aware that this a gift from God and therefore can not promise people that he can heal them. He says that sometimes it can take up to three visits with him before any results are seen, however, over time Michael has noticed that many people can feel the results after just the first visit! The power of healing is also non discriminatory about what religion, race, age, sex or sexuality you are.
It just is what it is; a Gift from God.
Michael regularly travels all over Ireland and Northern Ireland helping to heal people from all sorts of ailments. From eczema and asthma to stress and back pain; he has seen it all. Michael's overall success rate is 85% and he has a 95% success rate with healing migraines and headaches. On top of these, Michael has had success with Sinus, Acne, Psoriasis, Eczema,other Skin Rashes, Asthma, Fatigue, Depression, Anxiety, Stress, Back / Neck & Muscle Pain, Knee & Ankle Pain, Arthritis, Rheumatism, Warts, Burns, Ulcers, Blood Pressure and many other ailments.
Many, many people are very grateful to Michael for giving them relief of their ailments, diseases and disabilities and have written to him to show their gratitude.
These can be read on the Testimonials Page. Some names and addresses have not been included to protect privacy. You can also read many cases that Michael has come across over the years on the Case Studies page.
If you want more information regarding where and when Michael will be travelling to, click on the Upcoming Healing Events Page.
---
| Frequently Asked Questions | Return Home | Testimonials | E-mail Form | Contact Us | How To Find Us | Upcoming Events | Case Studies |